Do Veneers Last Forever?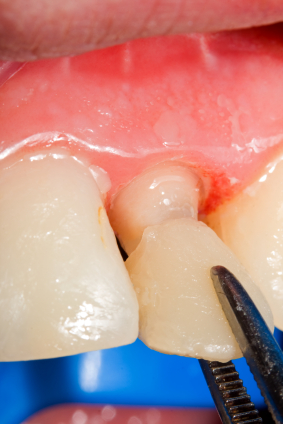 It is generally thought that porcelain veneers will last 10 possibly to 20 years at best. After that, they will need to be replaced. However, just like everything else on your body, how you care for them will depend on how long they last.

There are multitudes of people who are unhappy with how their teeth look – their appearance. Their teeth are dull, they have gaps, chips or cracks, there are stains or crookedness. So, the answer for many to fix these problems is the choosing of veneers as a cosmetic solution. Many patients choose this solution because veneers have a natural appearance, they are virtually resistant to stains and have an absolutely brilliant white surface.

They are also convenient because the process does not require extensive tooth shaping and overall the gum tissue tolerates the material well. The drawback is that while veneers don't last forever, and because sometimes your teeth have to be shaved down for fitting – the procedure is irreversible.


How Long Will Your Veneers Last?

You can help your veneers last longer by avoiding grinding your teeth, this places a great deal of pressure on your veers and could potentially cause them damage. If you have veneers and grind your teeth, please ask your dentist about wearing a bite guard while you sleep to help minimize any pressure. It is also helpful to avoid drinking soda, red wine, coffee, tea and other drinks that stain. The veneers themselves do not stain, but if you consume too much of any of those types of drinks, they could stain your remaining teeth and then your teeth won't match.

Of course, lastly, you should always maintain good oral hygiene and continue to brush at least twice a day and floss regularly. You will need to care for your veneers as you would your natural teeth. It's important to choose a nonabrasive toothpaste.

If you experience any problems or have any concerns with your veneers, please call McDonald DDS immediately at (469) 649-0699 to schedule a dental exam and cleaning. We are here to help and can help you solve any problem or concern you may be having with your new veneers. We look forward to hearing from you.