Not All Veneers Require Tooth Trimming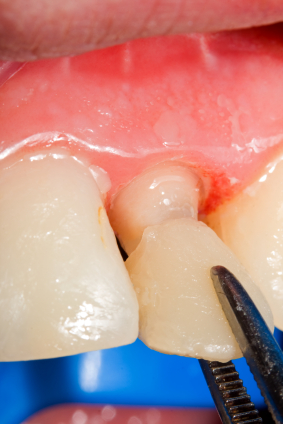 While part of the prepping process for veneers generally requires the face of the tooth enamel to be removed to make room for the appliance, it is not always required. Some patients are nervous about getting their teeth trimmed for the procedure. For those patients, there are no-prep veneers which are placed directly on the existing tooth with no etching or trimming necessary. It is a great alternative for those trying to improve their smile but are uneasy about the tooth preparations. Painless, no anesthesia is necessary for the noninvasive procedure. It is also a great alternative to those who have weaker tooth structure and are concerned about potentially damaging their teeth.


Side Effects of Teeth Shaving

Although the process is not considered a high-risk procedure, there are some risks to consider. When teeth are shaved it could cause them to be overly sensitive to temperature changes. It could be painful to eat or drink hot or cold foods and beverages.

Thought it might not seem like teeth sensitivity is a big deal, there are other things to consider. If the tooth is weak to begin with, shaving it could actually cause the tooth to fracture, crack or break off by weakening it further. This could lead to more invasive and more expensive dental procedures to correct.


No-Prep Veneers

If you are interested in having veneers placed but do not want to have your teeth shaved it is now possible with the new developments in veneer technology. The new no-prep veneers are a perfect option for those patients uncomfortable with having their teeth trimmed.

Whether you're interested in having veneers placed or just have questions concerning the procedure please call our trained professionals at (469) 649-0699. We can easily detail the process and explain the differences between traditional and no-prep veneers.