Dental Crown Plano, TX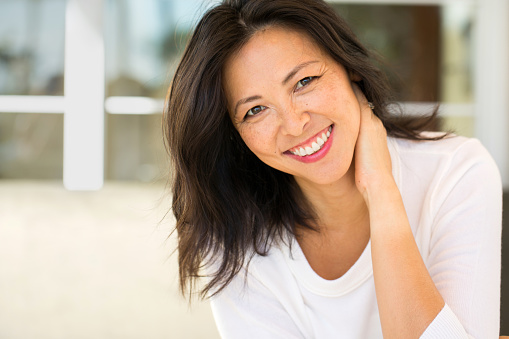 At McDonald DDS, we offer dental crowns for more than just restorative reasons. If you have teeth that make your smile unsightly, we offer dental crowns as a viable option to correct it. Crowns are great at hiding issues that make your teeth unsightly. Our dentists are experts at providing you with effective dental crowns to even out your smile.


Reasons to Get Dental Crowns

You have many options when choosing cosmetic dentistry to correct your smile. Our patients often choose dental crowns for teeth that experienced trauma and are now cracked or chipped. Crowns sit over the top of the tooth, hiding the unevenness of it, while preserving the tooth's roots, which is the best option for your overall oral health.

Dental crowns are also great options for weak teeth that can break easily or badly stained teeth that will not benefit from teeth whitening or dental veneers. Whatever the reason that you choose dental crowns is, they can hide your cosmetic issues while providing your teeth with incredible strength, giving you full functionality of your teeth.


Getting Dental Crowns

The dental crown procedure requires two appointments. At the first appointment, we assess the situation and prepare your mouth. We will file down the tooth as much as necessary in order for it to effectively accept a crown. Since the crown is an addition to your mouth, removal of some of the enamel is necessary for a comfortable fit.

If there are issues with the tooth, such as decay or gum disease, our dentists will treat the issue first before preparing the tooth for a crown. Once ready, we will take impressions of your mouth. The impressions give our lab a mold to work with to create your crown. Since the crown is custom made, it will match the shape and color of your other teeth. Once we place it, no one will be able to tell the difference.

After we take the mold, we send it to our lab. It takes a few weeks for them to create the crown, which they send to us. Once we have the crown, you come in for your second appointment. We check the tooth, ensuring that it is ready to accept the crown and then place it. Before we make it a permanent part of your mouth, though, we test it out. We allow you to look at its appearance as well as determine its level of comfort. We can make adjustments until you feel comfortable. Once ready, we make the crown a permanent part of your mouth.

Cosmetic dentistry can also have some restorative properties, especially when you need a dental crown. Our dentists happily offer this procedure, which is only mildly invasive, to help correct your smile and the function of your teeth. It is a great way to keep your natural teeth even when they look less than optimal.

Call McDonald DDS at (469) 649-0699 today to learn more about dental crowns and how our dentists can help you perfect your smile.